Florida Man's Blood Alcohol Content Measured at 8 Times Legal Limit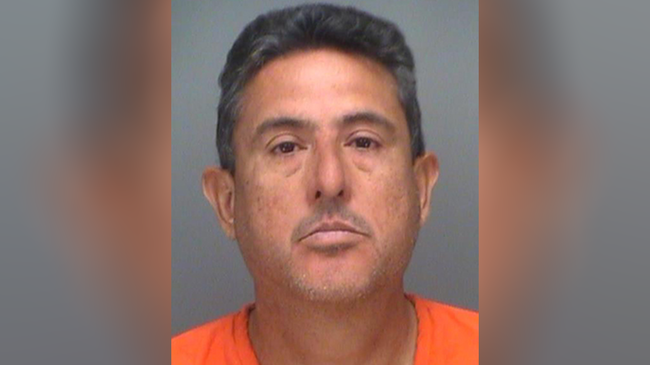 A Florida man is lucky to be alive after he was caught driving on the road with a blood alcohol level more than eight times the legal limit, police in Pinellas, County said.
According to an arrest report from the Pinellas County Sheriff's Department, Ricardo Portillo-Gonalez, 50, was pulled over Sunday afternoon after officers received multiple reports of a dangerous driver out on the roads.
Police caught up with Portillo-Gonzalez after he allegedly hit two guardrails, and narrowly missed striking other vehicles. Once they were able to pull him over, one of the cops noted that the driver smelled of booze, had bloodshot, glassy eyes, and was unsteady on his feet. A subsequent breathalyzer test showed Portillo-Gonzalez having a blood alcohol content of .66 more than eight times the legal limit (the legal limit in Florida is .08). A second test conducted by sheriff's deputies recorded the suspect's BAC at .64.
Portillo-Gonzalez was arrested for drunk driving and booked into the Pinellas County jail on the misdemeanor charge. He was later released from custody early Monday morning after posting a $5,000 bond.
The Port Richey native is scheduled for a court appearance on December 10.
Photo: Pinellas County Sheriff's Department